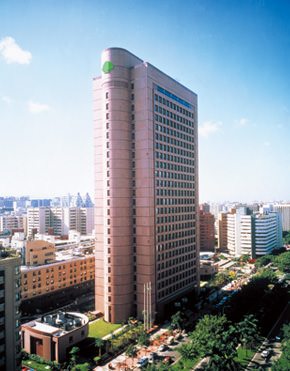 Our Vision
Cathay Century Insurance was established in 1993 and became a member of the Cathay Financial Holdings in 2002. Our major business categories are fire insurance, marine insurance, motor insurance, air insurance, liability insurance, bond insurance, reinsurance, etc. By leveraging group resources and providing customers with a full range of financial services, we have secured the position as the second largest non-life insurer in Taiwan since 2007.We are also keen on expanding our business into foreign markets.
We established Cathay Insurance(China) and Cathay Insurance(Vietnam) in 2008 and 2010, respectively and have been undertaking rapid expansion in those two markets eversince. Cathay Insurance(China) increased its capital from RMB 0.8 billion to RMB 2 billion and that Ant Financial, an affiliate of Alibaba Group Holding Ltd., the sole subscriber for all of the new capital issued in 2016. Through cooperation with Ant Financial, Cathay Insurance (China) and Ant Financial will enter the internet-related insurance, including in the areas of e-commerce and internet finance.
Perfecting
Services to
Policyholders
Cathay Century Insurance Earned TRC's Rating "twAA+" and Motor Insurance Claims System and Loss Prevention System won ISO 9001 certification
We provide toll-free number (0800-212-880), claim reporting system for insured car 24 hours, free-on-the-road assistance service, car towing service for our clients and almost 720 garages have made cooperative contracts with us. Moreover, we institute information counter in each branch office and liaison office, the insured can easily find needed service everywhere. Besides, motor insurance claims system and loss prevention system
received ISO 9001 certification from France's BVQI. It brings more efficient service by means of the standard procedure. To comply with the government's policy of making insurance company information accessible, we applied for credit ratings from the Taiwan Ratings Corp., S&P and Moody's, and the earned the impressive result with 「twAA+」; 「A-」and「A3」. It appears our stable management and makes the policyholder reassuring.
Omni-bearing E-business for a New Era
To provide the most updated information, we build formally Cathay Century Insurance website, offering on-line service for all clients. Due to the global tendency of developing E-business, we wholly enhance service function in the website and continue fulfilling the renewal of website, expanding related on-line client service such as underwriting, premium paying, and claim inquiring…etc.
Management-Digitalizing Customer Marketing
Cathay Century Insurance installs policyholders' fundamental data files in the computer network to provide complete underwriting and claiming service for our clients. And that construct the Intranet to continue improving our service process for achieving the purpose of contenting the policyholders. Furthermore, aggressively planning the data warehouse system, we make customer relationship more pleasure and offer the policyholders higher quality value-added service.
Condensing Staff's Knowledge to Strengthen Core-Technicality
In order to strengthen the core abilities of technicality, we strategy the education and training procedures about our staffs. Not only regularly hold training programs inside the company, but also have professional training outside the company and abroad.
Creating High-Quality Service by Developing New Products
Up to now, Cathay Century Insurance has presented several self-developing products successfully, including Personal Accident comprehensive Insurance, Personal Traveling Insurance, Wedding Insurance, Personal/Group Accident Insurance…etc. In the future, continuing to design distinguished products to suit the demand of the public and the increasingly diverse need of the policyholders.
Perfecting
Services to
Policyholders
The joint-venture of non-life insurance subsidiary by us and Cathay Life Insurance Co., Ltd in Shanghai China has been authorized by CIRC(China Insurance Regulatory Commission) on August 26, 2008 and its grand opening was on September 26, 2008. The first branch office was allowed to operate in Jiangsu at the second half of 2009. Since then, Cathay Century has established operations at 25 locations in 21 Chinese cities.
We operate in Property, Liability, Personal Accident and Casualty Insurance, which can offer not only Taiwanese businessmen but also customers in China excellent insurance services. Besides, Cathay Century has been granted permission to operate in Vietnam in December, 2010 and set up our headquarter in Ho Chi Minh City. We will continue working toward our goal of being the best finical institution in Great China region.